While the market for non–Apple Watch smartwatches is stocked with variety, it isn't exactly booming. There's no clear, definitive choice for Android owners looking for a wearable gadget. So Huawei's Watch 3 introduction is potentially exciting for people looking for even more smartwatch options. From a superficial perspective, Watch 3 is gorgeous. The question is, How does it perform? I went hands-on with the 46 millimeter watch for a first look to see it in action. In short, despite its physical attractiveness, it probably isn't worth going through the hassle for people to get it in the U.S.
With the uncertainty looming over whether Watch 3 will ever be officially available and supported here comes even more risk. Being in an unsupported region makes using the software that much harder. Here's a quick overview of what the watch is like.
Huawei Watch 3 Hardware
Out of the box, it's easy to see why someone would want to wear this watch on their wrist. From an aesthetic standpoint, it's beautiful. The watch display and thickness are large, but only to the point of being fashionable. The Watch 3 has a 1.43-inch Amoled screen with a 466 by 466 pixel resolution.
There's little on the exterior to suggest there's a computer residing inside the housing. The watch was clearly designed with dimensions that compare to any other modern analog timepiece.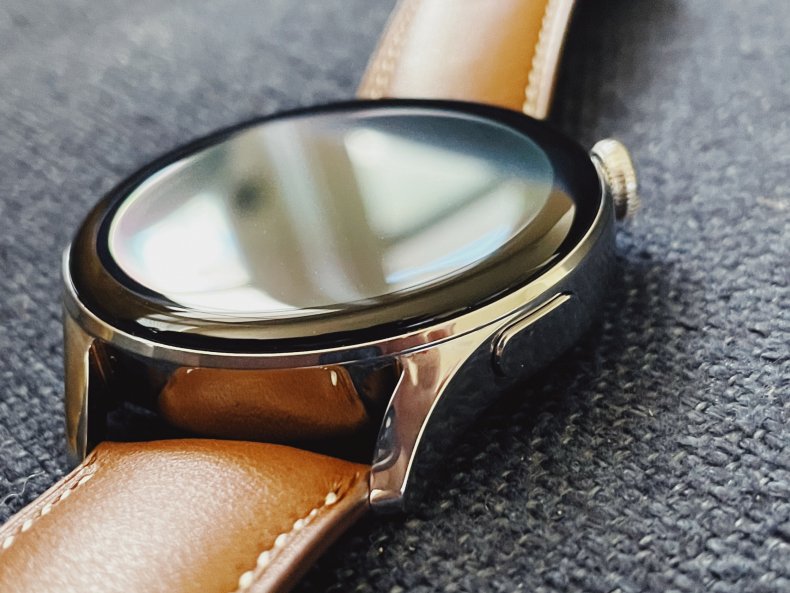 There are two buttons on the side: one that is customizable for fast access to an app (of the user's choosing) and a dial for scrolling and selecting. These work perfectly fine but are nothing to write home about. The watch can be bought with different bands, for varying prices. My test unit came with the brown leather band, and it's wonderful. The leather feels luxurious: both soft and comfortable. The leather strap supports EasyFit bands, with a little lever on the backside to unhook it from the watch body more easily than traditional watches with little pinholes. It definitely works better than poking out tiny pins as is common with most watches.
The screen is bright and vibrant. It has an always-on display, which can be turned on if you don't mind using more battery life. (There is also an ultralow battery mode that advertises multiple days' worth of usage, if you're OK with limited connectivity and functionality.)
Comfort while wearing the watch will vary around people's body types. I found a hole in the band that fit well, so it worked fine on my wrist. The watch does have a heft to it, but again, it's no different than any other watch of its design class.
Using the Watch 3
The hardware is great overall, but the software was disappointing. It's partly due to HarmonyOS, Huawei's own operating system, which feels a little scattered, trying to do too much; and it's partly due to the companion phone software that makes the whole experience less than ideal.
I used a Huawei smartphone to pair the Watch 3 and get started. This is the preferred method, but even this wasn't straightforward and required a reset of the watch to get it going the first time. You'll use the Huawei Health app to pair, configure and adjust settings for the Watch 3.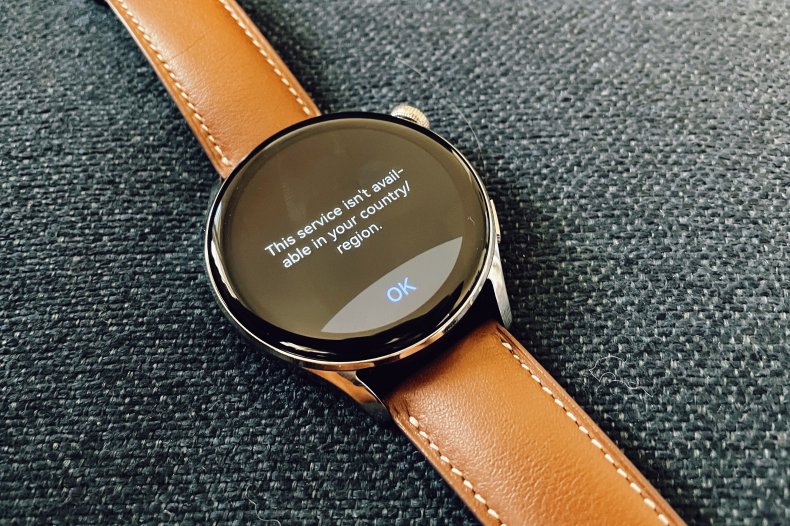 Interestingly, you can use the Watch 3 with an iPhone by downloading the Huawei Health app from the App Store. A lot of functions are lost such as notifications for all but select apps, but the watch will work.
Admittedly, a lot of the setup and general use problems came from regional limitations. Huawei's AppGallery, its in-house app market on the phone and watch is the most notable example. This is a major hurdle for consumers looking to use it in the U.S.
There are dozens of built-in apps that largely center around health use in some way. Step counting, heart rate monitoring and blood oxygen readings appeared to be accurate or very close as far as I could tell. It's an interesting combination to have a watch that is a little bulky and fashion-focused yet that is also meant to be worn during physical activity. Doing runs with it was less ideal with than an aluminum Apple Watch. Also, if you plan on using the watch for fitness, you'll want to opt for a different or secondary band because the leather band is not the best at handling sweat.
It took a little time for me to adjust from Apple's watchOS software to Watch 3's HarmonyOS software. There's nothing complicated here, just muscle memory at work. However, anyone intimately familiar with Google's WearOS will feel more comfortable with Watch 3. The two operating systems share plenty of layout and design similarities.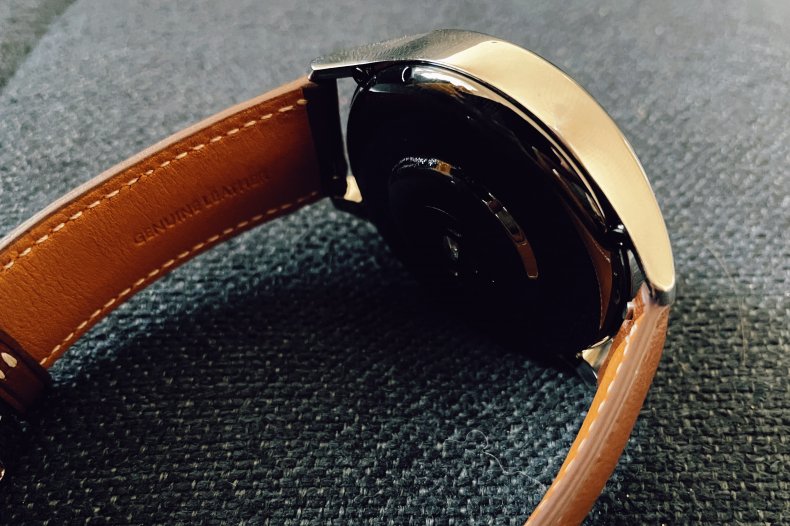 Battery life for me was fine—but not unbelievable. I was expecting it to be amazing because of the heavy advertising in this area. The numbers promoted are three days for average use and 14 days in ultralong battery life mode. The average use guidance also means not having an always-on display (and only waking up 200 times a day). This is unfortunate. Looking at a stationary wrist and seeing a black screen instead of the time isn't helpful. For the ultralong mode, you'll sacrifice more connectivity and features, but it is an option.
I was a bit disappointed with the accuracy of the wrist detection both at first and over the course of my time with the watch. There was often a delay or occasionally the screen never turned on with normal wrist movements. It's hard to tell if this is a result of hardware detecting the movement or a side effect of software.
Overall, the Huawei Watch 3 is stacked with promise but doesn't get out of its own way. Smartwatches should be more passive by default, but it was often trying to be smarter than it needed to be. The Watch 3 has a good foundation as a fashionable piece of hardware, but I would love to see more effort made to make the setup process simpler and daily use items more polished. For now, gadget enthusiasts in the U.S. aren't missing out on a must-have smartwatch.
Newsweek may earn a commission from links on this page, but we only recommend products we back. We participate in various affiliate marketing programs, which means we may get paid commissions on editorially chosen products purchased through our links to retailer sites.