WiFi in homes, offices, restaurants, and hotels has become a must-have for most people. You can leave behind the hassle and tension of using mobile data to download and consume content on the internet. WiFi may look like an easy-to-use technology but it is very complicated to understand.
One of the key aspects that determine the nature of your WiFi network is the router that relays this network throughout the limited space. If you are planning on installing a WiFi network or looking for the best WiFi router, refer to this guide.
How To Buy and Setup a WiFi router? These are the things you need to look out for
Congratulations!
You have successfully cast your vote
Read More: Best Wireless Routers To Build The Best Home Network
Step 1: Check WiFi standards

The first consideration while purchasing the WiFI router is to check its standards. This means whether the router will be compatible or not with any updates on the network. Earlier WiFi routers used to work on IEEE802.11a and 8.2.11b, however, things have steadily moved on and today you would get routers that are all network friendly. If your router is updated, it can also take on any updates made by the service provider. This will relieve you of changing routers in case of a network upgrade. The current router that is most modern and widely used is IEEE 802.11ac.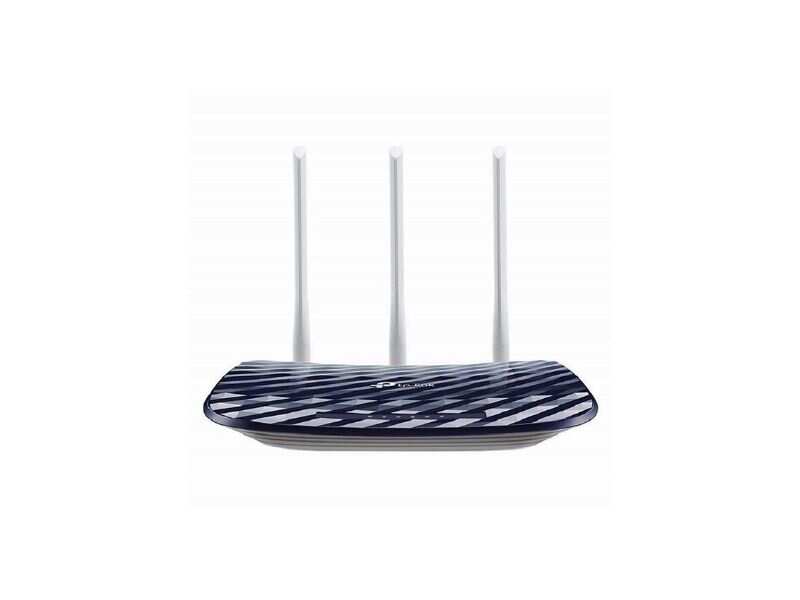 TP-Link AC 750 Router is a powerful and secure router that features 3 fixed external antennas to deliver range and speed. The router can deliver speeds up to 430Mbps on 5 GHz of bandwidth and 300Mbps on 2.4 GHz width. It allows dual connection and allows anything to be done between sending and receiving emails to HD video streaming.
Get it here:
Get more WiFi Routers here:
Step 2: Consider WiFi speed
While everyone claims to provide the highest internet speeds, these speeds are only present in ideal conditions. High internet speeds are generally required for quick browsing, streaming HD videos and movies. While buying a WiFi router, all you have to do is pick up the router that promises the highest speed because the speed provided may not be the highest but is more than sufficient to get the job done. So you do not have to worry about the speed of the router that much.
Read More:Nano USB Wi-Fi Adapters To Boost Your PC's Internet Connectivity
Step 3: Inspect Broadband provider capability
There are so many terminologies present when talking about the internet that people often get confused with, leading to wrong decisions. All you need to do is remember these three terminologies- Broadband, Ethernet, and Fiber. These are connections of your WiFi router to an internet service provider's (ISP) network.
Usually, a broadband connection is widely used in houses and offices. However, there has been a sudden increase in fiber-optic use as well. Fiber optic connection is faster and has fewer breakages than regular ethernet or broadband connections. You need to check if the router is compatible with all three or broadband & fiber cables.
Read More: USB Ethernet Adapters For Connecting Your Computer To The Internet
Step 4: Consider WiFI Bands
WiFi bands are small channels used by the router to send and receive data from the ISP's network. The most widely used bands are 2.4 GHz and 5 GHz. Opt for a 2.4 GHz band if you want a strong network and a wide range of WiFi. This is ideal for a house with more than 4 rooms. However, you would have to sacrifice the speed of the internet.
On the other hand, a 5 GHz WiFi router would deliver speed but would be restricted to a small area. If you want both then you can purchase a WiFi router with two separate radios for a wireless network in almost all corners of the home or office.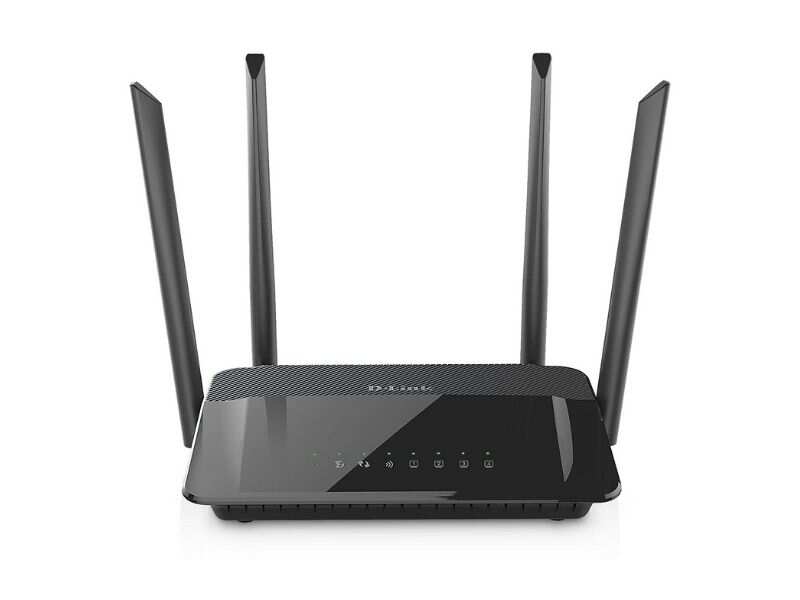 D-Link AC1200 WiFi router is armed with Dual-band wireless for seamless performance. This means that the range of the network can reach the farthest corners of the home or office. It supports IPv6 which means it can take on multiple devices on the network and use the network's fastest speed without losing the range. It has 4 fixed antennas for better connection and reception.
Get it here:
Step 5: Check Router Antennas
All wireless devices have antennas, most of them are visible when you buy WiFi routers. Opt for a WiFi router that has antennas standing out because that would result in better network strength. WiFi routers also have in-built antennas that are not visible, these routers have less network strength.
Easy, small, fast in spide and wide range are some known characteristics of TP-link WiFi dongle that can offer speed up to 150Mbps. The best feature about this is that you can get all of this on the go, easily set it up, and connect with the laptop for an uninterrupted network. It comes with a single attached antenna for the strong reception of data from a network.
Get it here:
Step 6: Ask for Security
Hackers are everywhere and anyone can be on their target list. Keep your network and important details safe by purchasing a WiFi router that guarantees a WPA2 security level. WPA2 security level means the second implementation of WiFi Protected Access (WPA). Make sure all the devices on the network are WPA 2 compliant and secure, if not then your network is open to a hacker's attack. Either you can upgrade that particular device or permanently drop it off from the network.
How to set up a WiFi router?
Step 1: Ask a network expert to let you know from where the network cable enters the house. You can extend the wire to a certain distance where you feel the network would be available throughout all the rooms of your house.
Step 2: In the second step, attach network cables, power cables, and Ethernet or Broadband cables that you want to connect and wait for the WiFi to switch on.
Step 3: Get on the wifi setup website as shared by your ISP or as mentioned in the User's manual. The password and username have to be put in to access the page.
Step 4: Fill in the details such as WiFi name, DNS, and other things. Often the WiFi automatically fills in these details, if not then contact your ISP for the same.
Step 5: Check settings and most importantly check the security settings of the WiFi. Make sure it is on WPA2 and place the router where you prefer for better range and speed.
Step 6: Use a device such as a phone or a laptop to connect to the internet through Wifi, on your device's screen enter the password that you have set for the WiFi and join the network.
Other FAQs
What is router vs switch?
The basic difference between the two is that switch connects multiple devices to form a network. The router uses multiple switches to form a larger network. For home, the router is the best wireless network equipment.
Do ethernet switches slow down the network?
No ethernet switches or switches, in general, do no slow down the network speed.
Can I connect to ethernet and WiFi on the same device?
Yes, you can connect to ethernet and WiFi on the same device, all you need to check is if the device is compatible wither either of one or both.
DISCLAIMER: The Times of India's journalists were not involved in the production of this article.