The next time you go on a Royal Caribbean cruise, expect to be able to use the guest-to-guest chat feature onboard.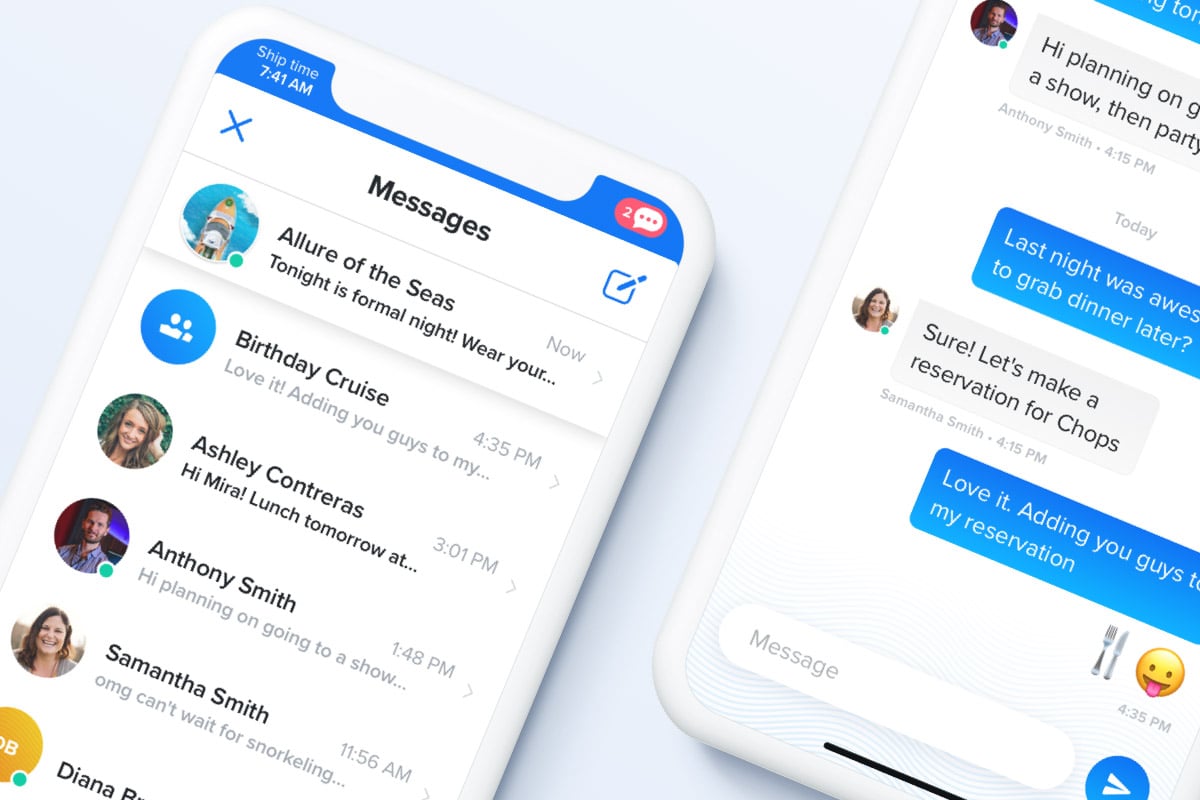 One of the projects Royal Caribbean was working on during the cruise industry shutdown was getting its chat feature ready to be used on all ships, and going forward, the cruise line says it will be available in the Royal Caribbean app when you sail.
While on Freedom of the Seas, Royal Caribbean Group Chief Product Innovation Officer Jay Schneider confirmed the chat feature is ready for use fleet wide, "As we bring every ship back, every ship, will have chat."
In fact, Mr. Schneider said the chat feature was ready to be roll out to the fleet just before the global health crisis forced all the ships to shutdown.
There is a cost to use the chat feature, which is $1.99 per guest, per day. You do not need to purchase internet access in order to use the app features in the app. In fact, you can use the app on a tablet or other non-cellular device.
Chat has been something Royal Caribbean has been working on since at least 2019, with it being in a beta test on Harmony of the Seas and Allure of the Seas.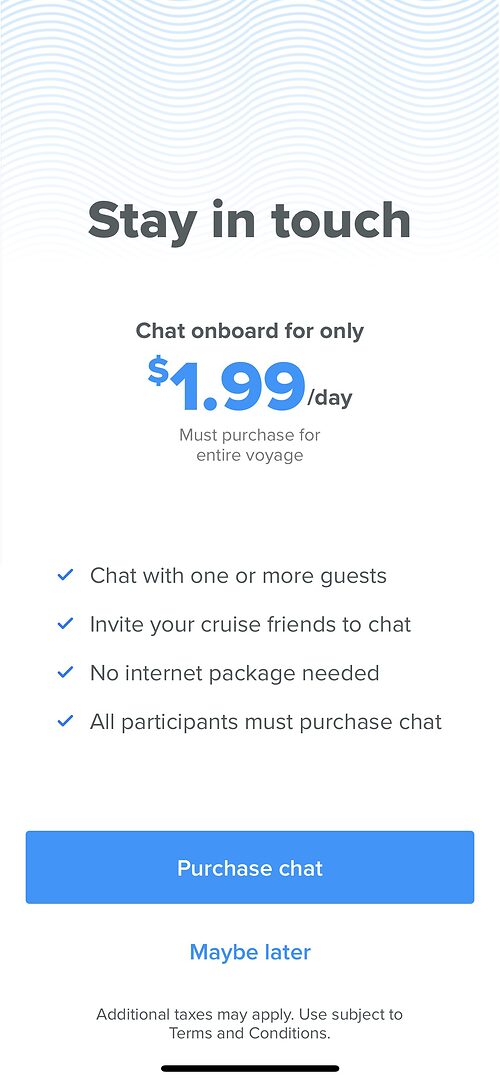 The chat in Royal Caribbean's app works very similar to other texting apps you may have used in other apps.
Royal Caribbean's chat offers one-to-one guest chat, along with group chats.
Once onboard the ship and logged onto Royal Caribbean's Wi-Fi  network (no internet package required to use the app), other guests will show up as offline or online but are only online if they have the app opened and to the "chat" window.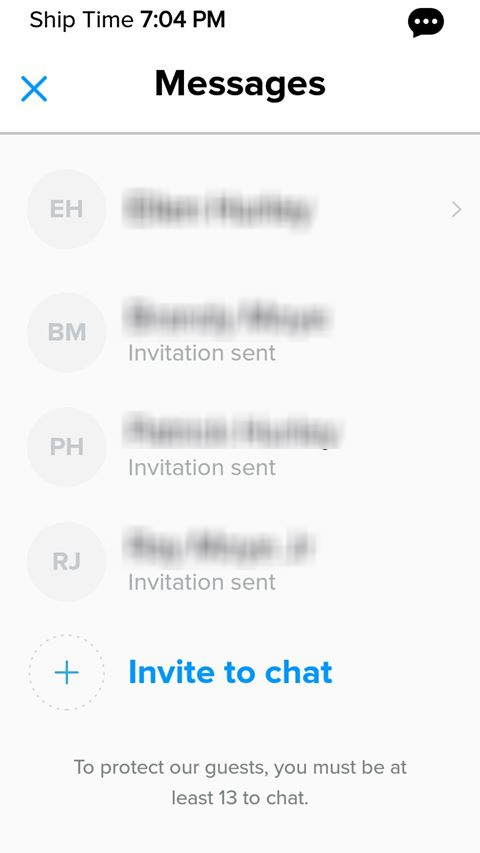 If your travel agent linked your reservation before sailing with a friend or family the will automatically show up in your list of contacts. You also have the option of adding other guests.
Royal Caribbean's app is available on the iTunes App Store and Google Play Store.
With new features and capabilities coming to Royal Caribbean's app as a result of ensuring health and safety are the top priority. This includes a variety of new changes:
Dependency on the smart phone app has never been greater because so many new features are being incorporated onto it.